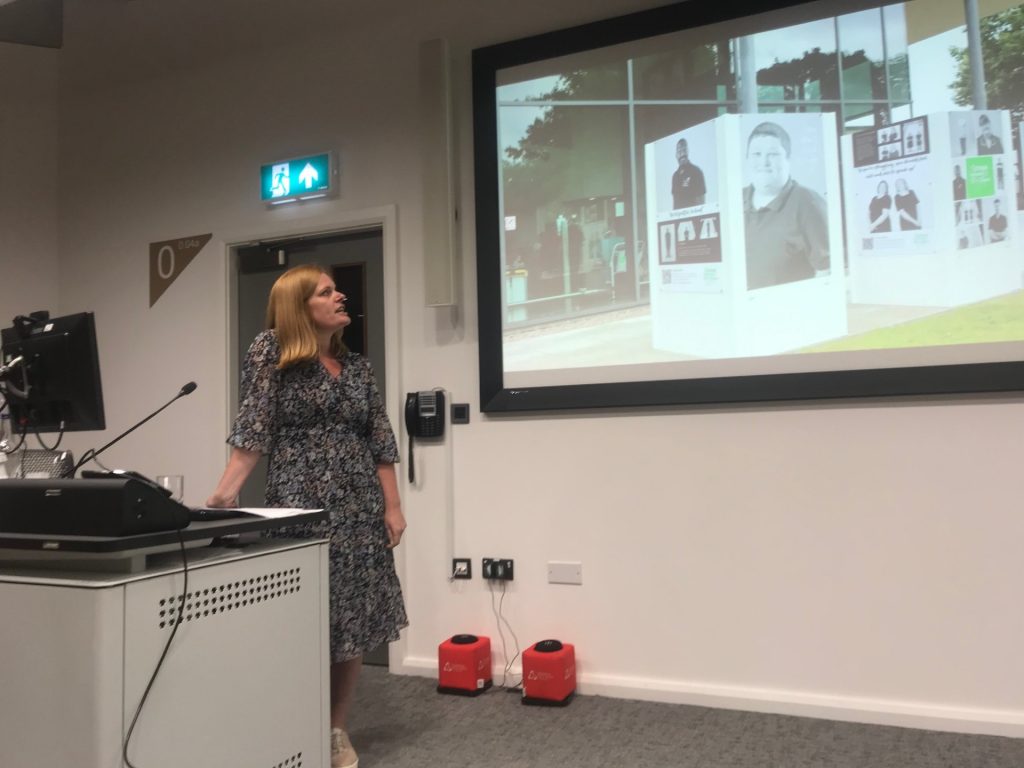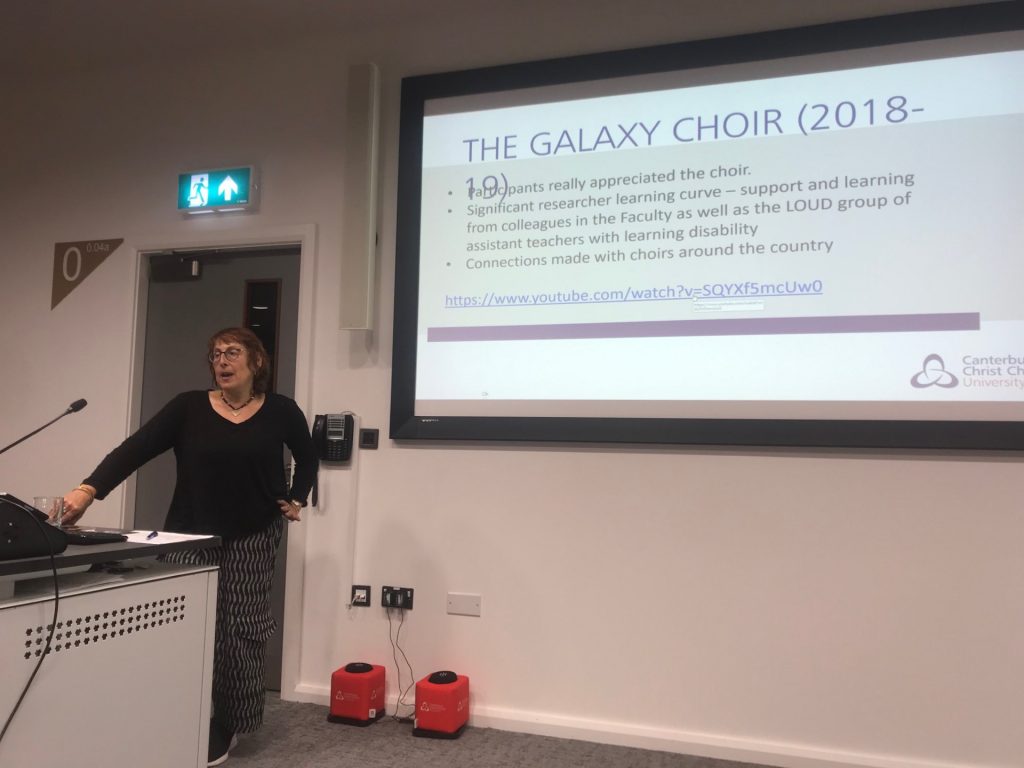 On Wednesday 12th July, the Sidney De Haan Research Centre for Arts and Health held a Showcase Event, as part of the Faculty of Medicine, Health, and Social Care's Research Festival. The aim of the event was to raise the profile of the Sidney De Haan Research Centre within the University.
Director Prof. Angela Pickard introduced the Centre and Staff, giving an overview of who Sidney De Haan was, the achievements of the Centre so far, and the work the Centre does to produce socially engaged, impactful research in Arts and Health. This was followed by presentations from Centre Staff and Associates, who shared a some of the past and present research projects they have worked on.
Presentations included:
Beyond The Stigma Project – Dr Nina Worthington
Challenging the perceptions of disability in Birmingham Royal Orthopaedic Hospital
Broadstairs Folk Week Project and Galaxy Mencap Choir Film – Esther Coren
Broadstairs Folk Week- evaluation of the community engagement with and perception of the free bandstand event and making recommendations for future improvement.
Parents in Dance Project and WomanEwer – Prof. Angela Pickard
Parents in Dance project is working to understand the identity and body changes professional dancers experience when becoming mothers.
WomanEwer is a multidisciplinary art work by Laura Kenyon, addressing violence against women. This project is being evaluated by Prof. Angela Pickard.
Singing for Wellbeing Project- Sonia Price
Evaluating the impact on wellbeing of singing groups for participants with long term conditions such as COPD and dementia.
Arts in Prisons Project- Jacqueline Tallent
Evaluating the impact of arts-based interventions in Kent prisons.
Changing Faces of Breast Cancer Project- Joanna Samuel
An evaluation of the interactive, multidisciplinary and VR exhibition examining the experience of Jo's diagnosis of breast cancer and undergoing treatment.
Open Theatre Project in Development- Dr Nina Worthington
Evaluating Open Theatre non-verbal teaching techniques in a school for young people with learning difficulties.
Eco Wellbeing Project in Development- Esther Coren
Evaluating the impact and return on investment of two local greener wellbeing projects.
We hope the presentations gave attendees valuable insight into the projects the Centre has been working on and some of the organisations and individuals we have partnered with to carry out research and/or evaluations.
The event concluded with an opportunity to network with nibbles and drinks, as well as art exhibitions from Rebecca Truscott-Elves and Community Arts Projects UK (provided by Chris Millin). There was also a screening of short films from Jo Samuels, WomanEwer, Dance in Society and Lily Burns.
Thank you to all who attended the event and made it a success! If you have a project or evaluation in mind that you think the Centre may be able to help with, please get in touch with us at sdhcentre@canterbury.ac.uk